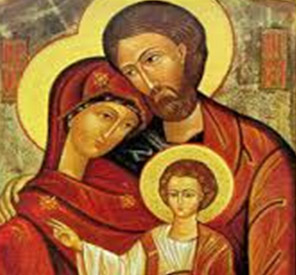 Motto
"Family, Become What You Are"
( Familiaris Consortio Cf. n. 17) John Paul II
The Syro Malabar Eparchy of St.Thomas the Apostle, Melbourne, acknowledges the prime duty of the Eparchy is to strengthen the families, which are the living pulse of the church. Therefore, through the ministry of Family Apostolate, we plan and implement ways and means to strengthen family ties, to enable each member to be a blessing to another.
Vision
Our vision is to bring about happiness and fulfilment in the Catholic families of our Eparchy, by enabling them to lead Christian value centric family lives, thus witnessing Christ to the rest of the world and to build Christ Centered families where they live life in stable health, prayer, love and service.

Mission and the Activities run by the Ministry
Prepare and guide individuals towards a better marriage through Marriage Preparation Courses.
Create awareness among families and equip them to face the everyday challenges of family life through Family Enrichment Programmes.
Help individuals struggling with interpersonal relationships through counselling and guidance.
Support widows/widowers/singles by organizing support groups for them.
Offer parental guidance for more fruitful interaction with children and young adults.
Marriage Preparation Course
Aim: to enable the young people to prepare themselves psychologically, spiritually and emotionally before marriage. They are to be equipped to confront the modern challenges in the family and society.
The marriage preparation course is a seminar for 3 days conducted twice in a year, manned by a team of experts consisting of priests, doctors, nurses, lawyers, psychologists and professors.
The subjects dealt with are:-
Marriage: A call and a sacrament.
Expectations of Husbands in the marriage
Expectations of Wives in the marriage
Family – Problems and solutions
Responsible Parenthood
Human Psychology – Sex & Reproduction
Pre – natal & Post – natal care
Psychology of children
Prayer – Its importance in family life
Reconciliation in marital life
Family Budget
Alcohol: a curse of Family
Marital life and Biology
Family problems and solutions
Marriage preparation courses are in March, July and November.
It may differ according to the needs and the number of candidates.
Next online Marriage Preparation Course (MPC) from Aug 5th Thursday to Aug 7th Saturday 2021. It will be conducted Via Zoom.
Session Timings;
5th Thursday (7pm to 10pm)
6th Friday (7pm to 10pm)
7th Saturday (8am to 2pm)
For any enquiries please contact:
Santhosh Jose, Mob: 0423 450 768
Secretary, Dept of Family Apostolate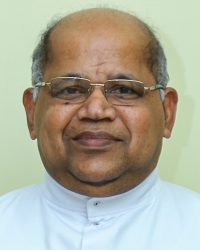 Fr George Mankuzhikary
Director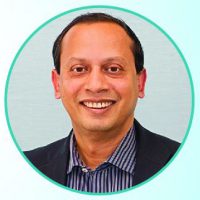 Mr. Santhosh Jose
Secretary