Shepparton is rural village to which migration from Kerala started over 12 years. In the year 2006 seven Syro Malabar families started living; but three families returned to Melbourne eventually. The remaining families formed a prayer group and the monthly prayer gatherings were very edifying for them.
Towards the end of 2009 nearly fifteen families came. The closeness among these families was very cordial and it lead to the joint celebration of Christmas, Easter and Onam beyond the regular monthly prayer.
In the year 2009 Fr. Joseph Pothenparambil MST from Bendigo had come and started Syro Malabar Mass once in a month in the Marian chapel of St. Brendan's church. Gradually Fr. Joseph became the parish priest of Mooroopna and the monthly Mass was transferred to Mooroopna for three years. During that time, he also initiated Christmas carol and other spiritual nourishments to our community.
Fr. Francis visited Shepparton community in the year 2012 and initiated to the forming of a worshiping community attached to St. Brendan Latin parish as there were considerable number of families. Finally, Fr. Antony Pedikkattukunnel MST from Heathcoat had been appointed as the chaplain and every third Sunday evening Syro Malabr Mass been celebrated regularly. Besides, prayer group organised family prayer gatherings every first Friday, way of the cross during lent novena of St. Alphonsa prior to the parish feast and ten days of rosary in the month of October. Eventually in 2013 the community started catechetical formation to children and many extended their volunteer service as Sunday school teachers.
In August of 2016 the community was blessed with a full-time priest for all spiritual needs. Now the mission functions as a parish with all activities even in the absence of a church building and presbytery. Fr. Joe Taylor the parish priest is very kind to our community for all pastoral concerns and extends the best convenience to us.
Currently, we are a mission of sixty-five families. Every Saturday there is Holy Mass and Novena to the Mother of Perpetual help at 8.30 a.m. and regular Sunday Mass at 5.30 p.m. Our chaplain Fr. Sebastian Mandapathil is shepherding St. Thomas Syro Malabar Mission Bendigo as well. There is regular Holy Mass on every Sunday at 10 a.m.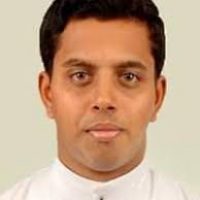 Fr.Joseph Kunnackattu
Email: jkunnackattu@gmail.com
PH: 0469 326 745
Mass Times
St. Alphonsa's Syro Malabar Mission Shepparton
St. Brendan's Parish
121 Knight Street Shepparton, Vic- 3630
Mass Timing- Saturdays- 8.30 a.m. Holy Mass, Novena and Reconciliation
Sundays- 5.30 p.m. Holy Mass ( 4.15 to 5.15 p.m. Catechesis )
Diocesan Pastoral Council Members:
Ms. Niby Shinto