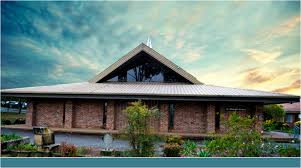 Saint Alphonsa Syro-Malabar Catholic Community celebrates Holy Mass every first, second and third Sundays of every month at St Michael's Church, 58 Orwell Street, Blacktown. This community comprises of Malayalee Catholics of Syro-Malabar origin migrated to Sydney especially living in Western Sydney area. Rev. Fr. Francis Pullukattu has been appointed as the first Chaplain for the community since January 2016 through the consistent efforts of Eparchial Bishop Mar Bosco Puthur, under the generous sponsorship of the Diocese of Parramatta.
The community has adopted the name "Saint Alphonsa Syro-Malabar Catholic Community" subsequent to canonization of St Alphonsa in October 2008.
The Diocese of Parramatta has allocated St. Michael's Parish, Blacktown in June 2016 for the community. Since 03 July 2016, Holy Mass is celebrated in Malayalam at St. Michael's Parish. In addition the community also celebrates the main feasts of the church – Easter, Christmas and Feast of St Alphonsa.
His Holiness, Pope Francis had established the Eparchy of St Thomas the Apostle of Melbourne of the Syro-Malabars (Australia) and had appointed His Excellency Bishop Mar Bosco Puthur as its first Eparchial Bishop in early 2014. Later, Fr. Francise Kolencherry was appointed as the first Vicar General of the Eparchy and Fr. Thomas Alukka was appointed as the Episcopal Vicar of Sydney, NSW. The Eparchial Bishop, Vicar General and Episocpal Vicar extend all their support in mentoring the community to grow in faith and traditions of the Syro-Malabar Church.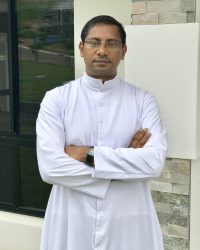 Fr.Mathew Areeplackal
Email: mathewareeplackal007@gmail.com
Ph:0469 083 734
Mass Times
Diocesan Pastoral Council Members:
Shaji Cheriyan