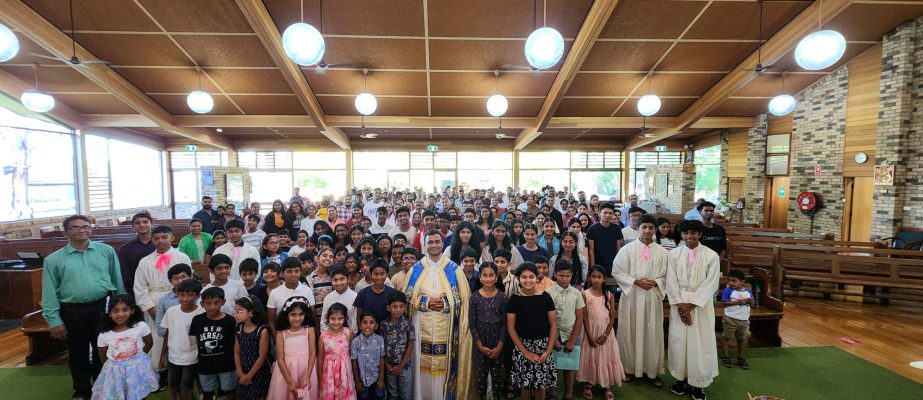 2008 Fr. George Kondookala initiated Syro-Malabar Mass and catechesis at St. John the Evangelist
Catholic Church Campbelltown.
2011 Fr. Thomas Aluka led the community until 2016 with all pastoral needs and Catechesis.
2016 Fr. Sijo Edakudy became the first chaplain for the community from the Eparchy of Melbourne.
2019 Fr. George Mankuzhikary succeeded Fr. Sijo Edakudiyil
2020 Fr. Binu Maliyekal was the appointed chaplain until February 2023.
2023 Fr. Sebastian Mandapathil .
Presbytery: 2 Englorie Park Drive Glen Alpine NSW 2560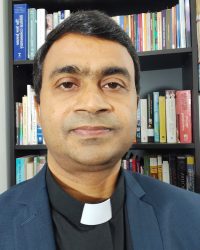 Fr. Sebastian Mandapathil
Email: babumandapathil@gmail.com
PH: 0422 598 918
Qurbana Times
St. Thomas Moore Church 43 Acacia Avenue Ruse NSW 2560
Qurbana: Sundays 4.15 pm and Catechesis: 5.30 pm
Thursdays: 6.30 pm Novena of St. Jude and Holy Qurbana
1 st Fridays: 6 pm Adoration and 7 pm Holy Qurbana
3 rd Saturdays: 9.30 am Adoration and 10.30 am Holy Qurbana
Diocesan Pastoral Council Members:
Jomon Joseph